Company History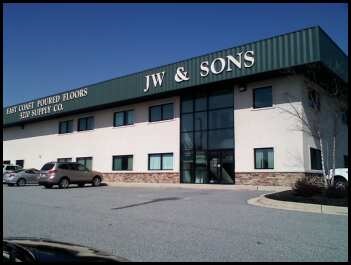 JW & Sons, Inc., opened its doors for business in 1991. Jim Wilson and his son, Scott, and son-in-law started the business together. After earning a successful customer base in the interior construction business, the company continued expanding. Jim Wilson has passed away, but his legacy lives on in our family-owned construction business. Now, the business is a premier construction contractor serving the Northeast. As one of the fastest-growing contractors in the area, we look forward to the opportunity to earn your business today and into the future.

We specialize in drywall for single family and multi-family residential construction projects. We also have a commercial division which focuses on metal studs, and acoustical ceilings and drywall for tenant fit outs, retail spaces and multi-family buildings. In addition to JW & Sons, Inc., our family of businesses also includes JW & Son Interiors, Inc., East Coast Poured Floors, Inc. and East Coast Poured Floors of Florida, LLC. Our interiors company focuses on drywall installations for multi-family apartments and housing facilities, while the flooring companies specializes in cutting-edge floor underlayment.

Our team of knowledgeable representatives is always willing to talk about a new project or renovation. You can trust our dedicated crew to deliver high-quality results in every job we accept. For more information about how we can help you with your next project, contact us at (443) 460-1000.
Safety Programs and Awards
At JW & Sons, Inc., we are proud to participate as active members of local and national professional associations. We are involved as members of the:
American Building Contractors

MD Building Industry Association
Check this page regularly for updated information about our community involvement and awards news.